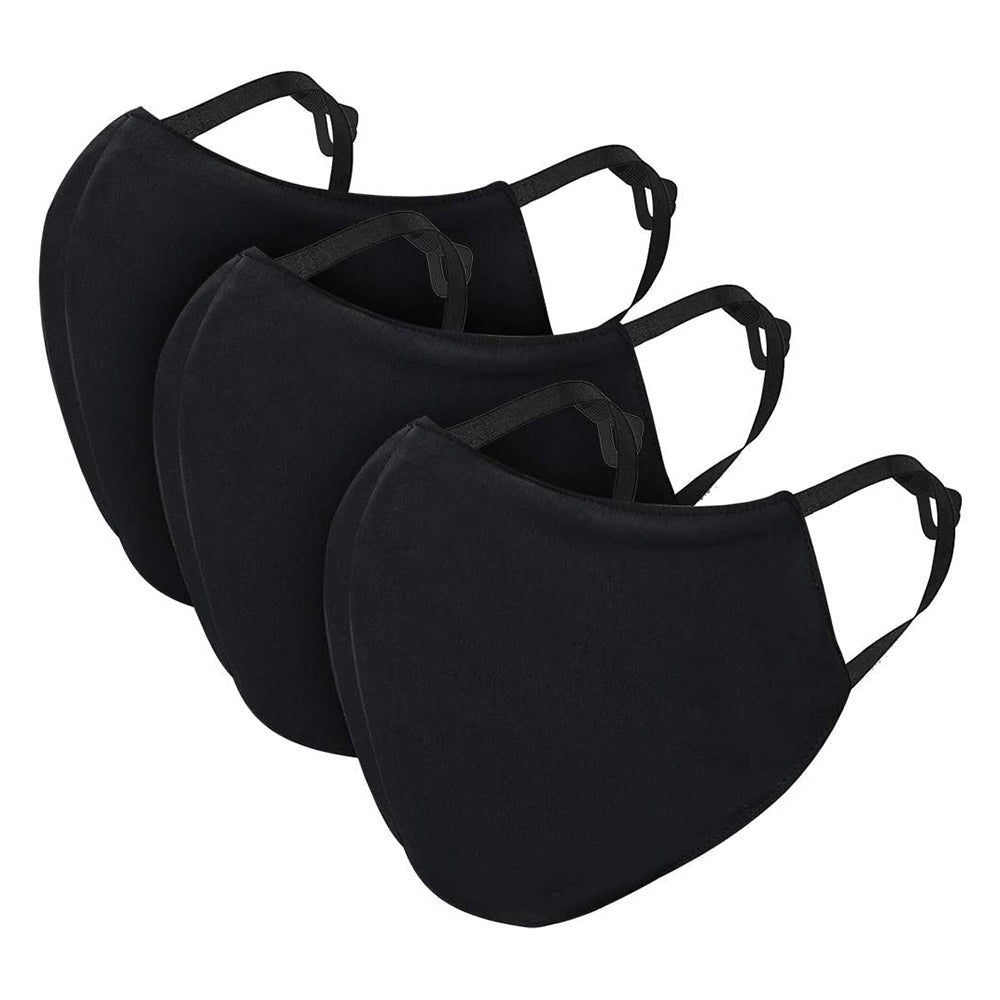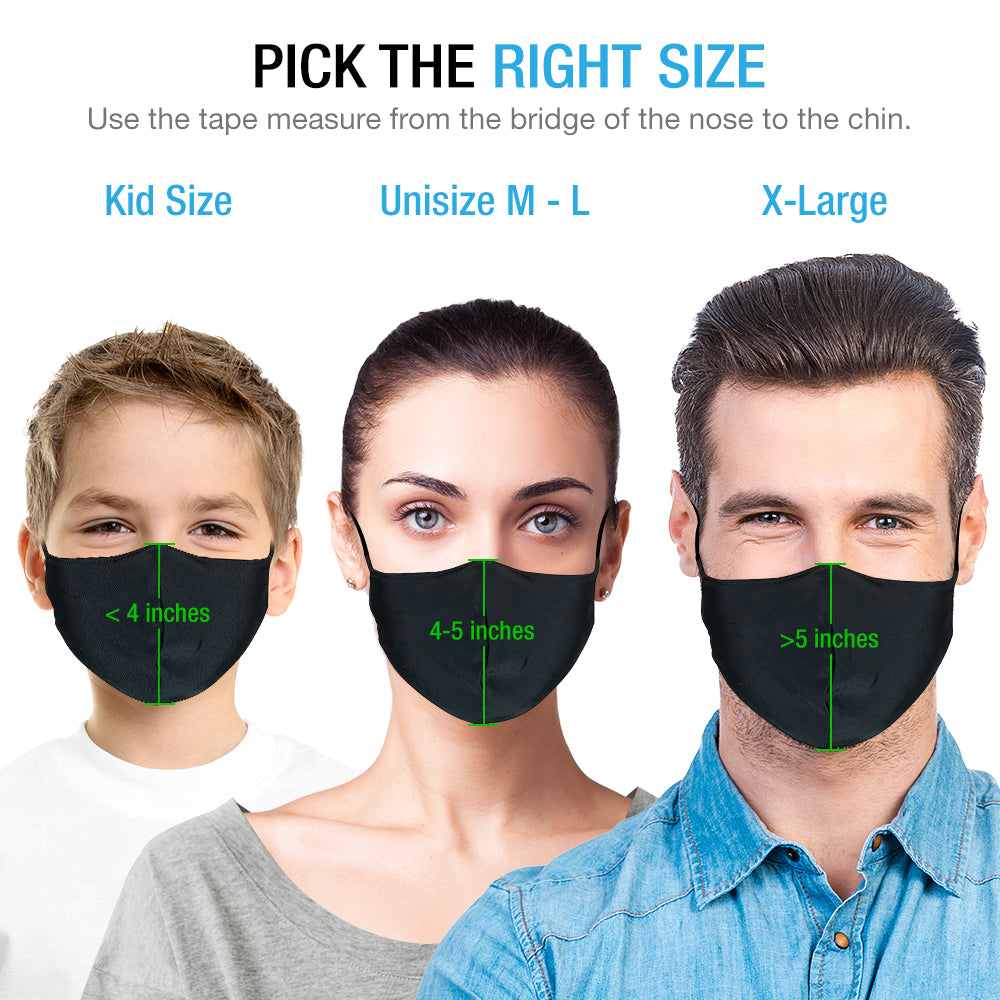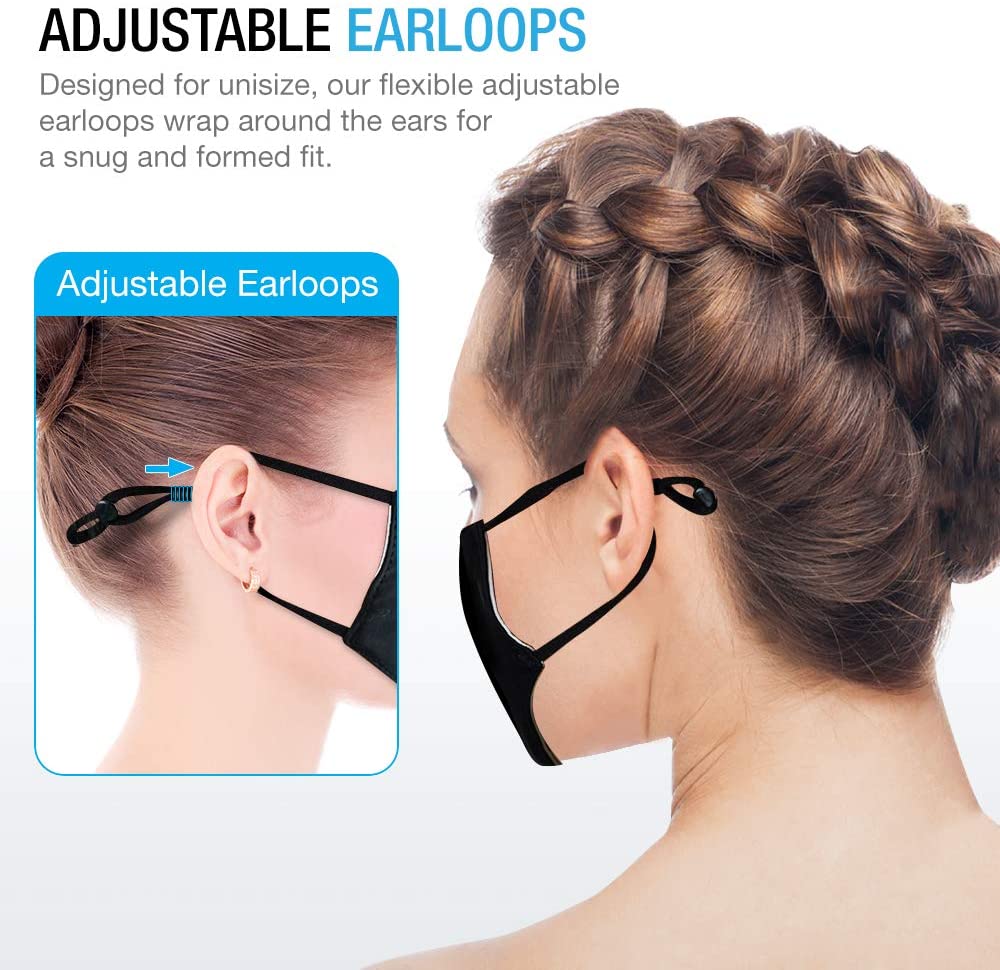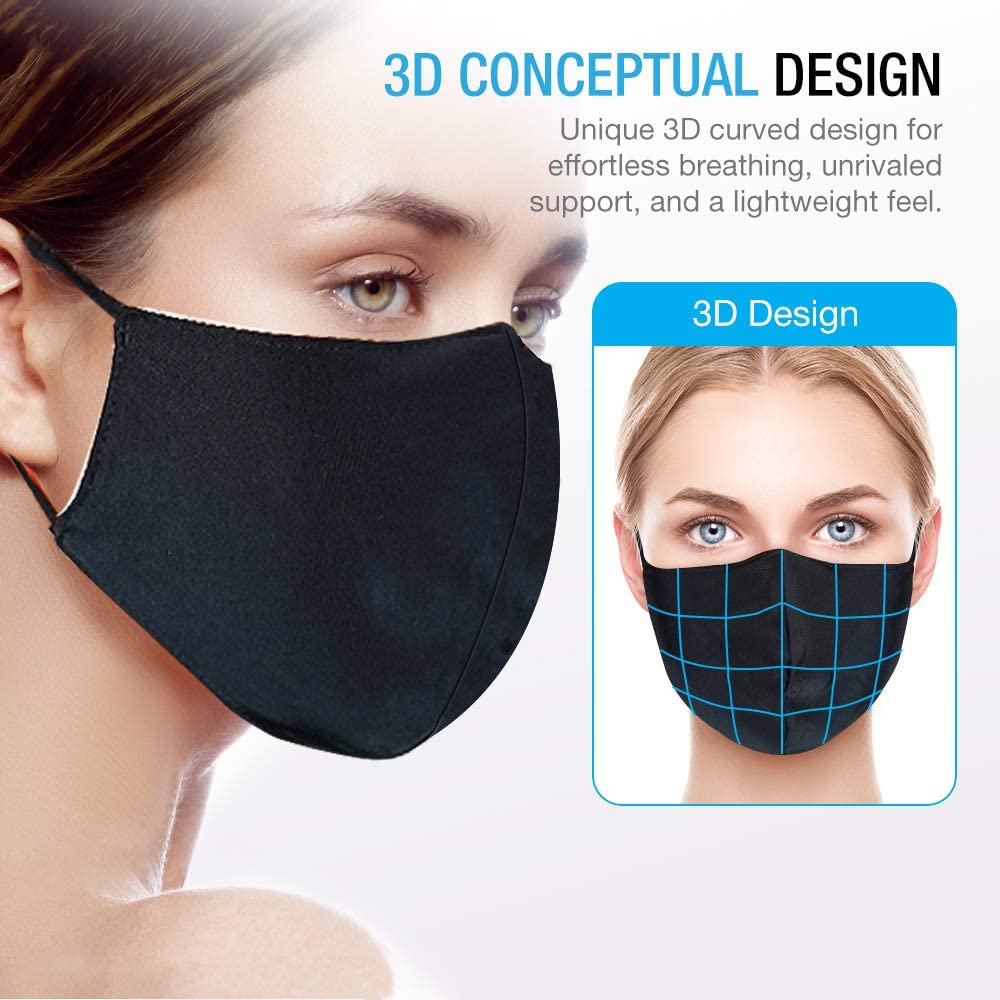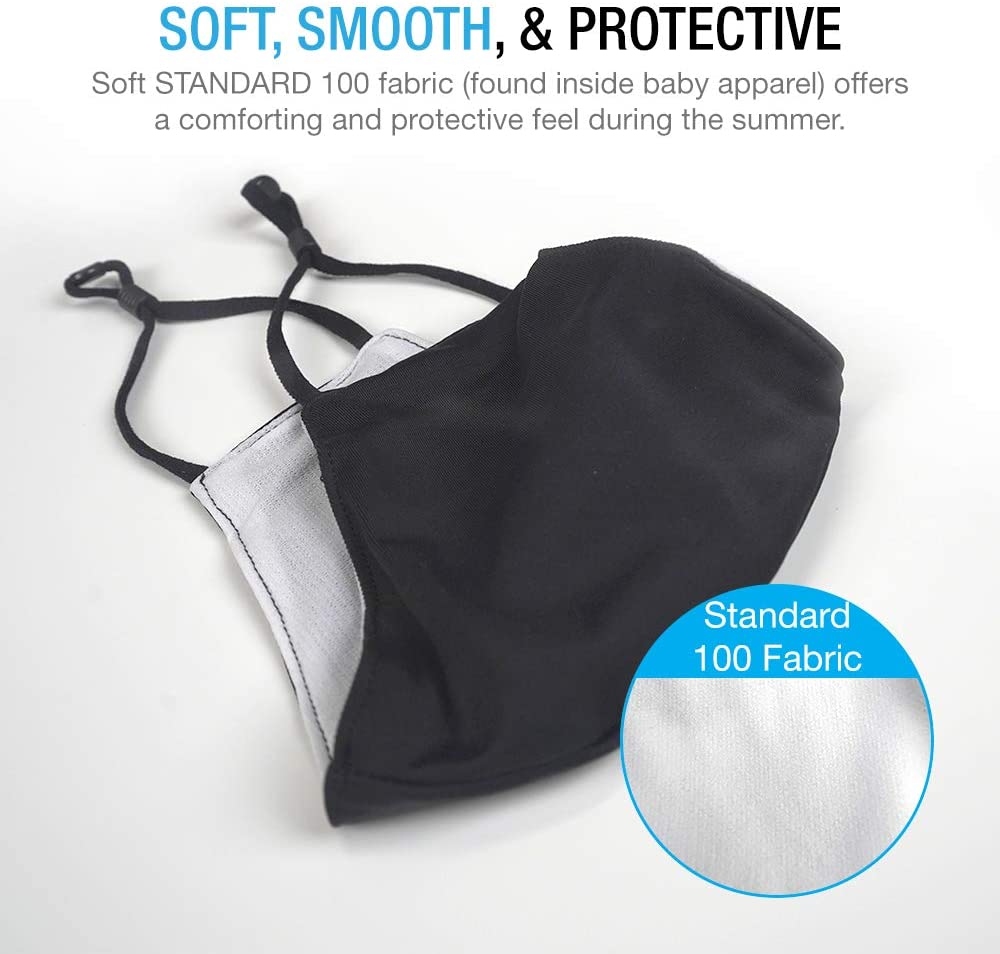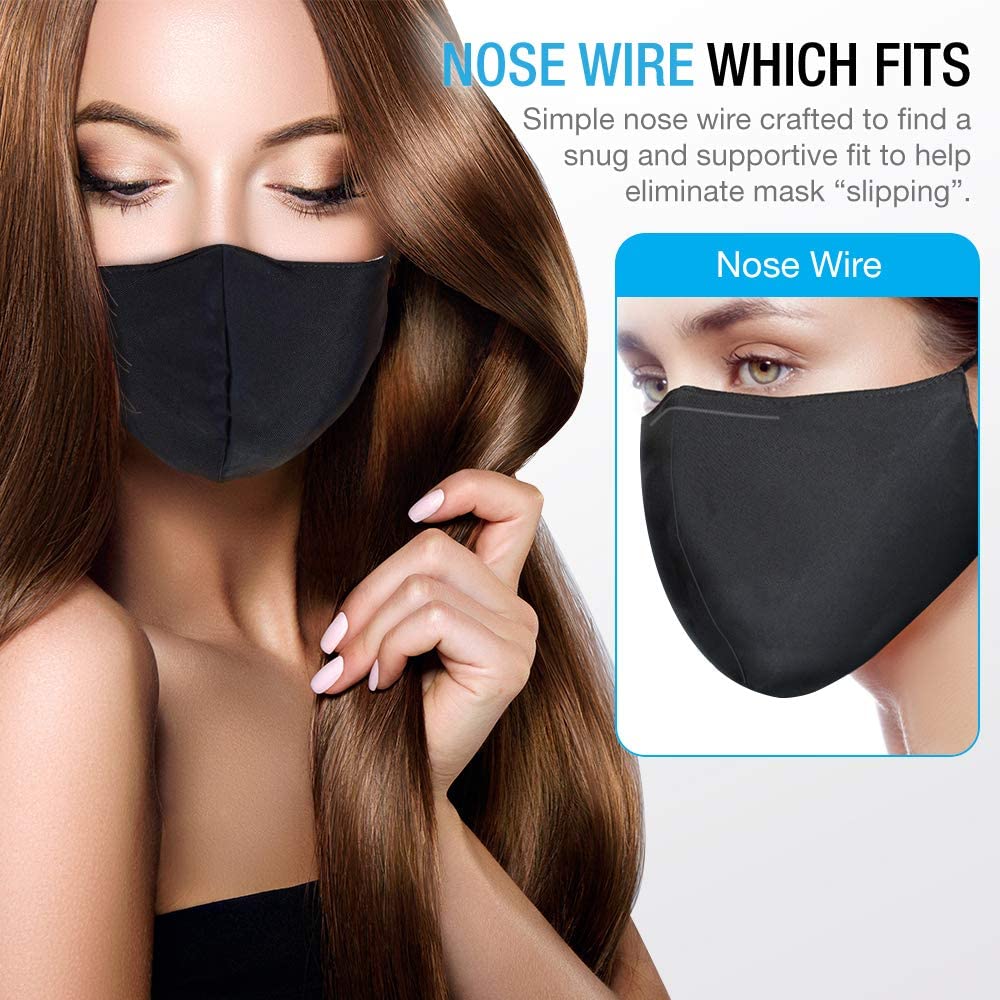 Maxboost Fabric Face Mask - (Pack of 3) 2 Layer, Reusable, Washable Summer Mask Cover - Black
About this item
Black Fabric / White Fabric

Imported

Designed For All Season - Made from Standard_100 by OEKO-TEX certified fabric (often found within baby apparel), the mask provides a comfortable fit that conforms to the face for an ultra-soft wearing experience. Facilitates simple breathing for long work hours and shifts, daily walks and exercise, and more.

2-Layered Filter - 2 unique layers of soft worn fabric for a real reliable protective mask that will adhere to outdoor mask guidelines. Help decrease the risk of inhaling dust, dirt, and so much more during daily activities. (Note: the fabric layers are made of polyester and elastane.)

3D Design & Nose Wire - A 3D curved design with center stitching leaves sufficient space between the mouth and mask for easy breathing. Users will not "eat" the mask while talking. A unique nose bridge wire offers a snug and secure fit across the bridge of the nose which helps decrease "slipping".

Fits & Adjustable - Just wrap the adjustable ear loops around both ears for a snug and secure feel. All masks conform comfortably around the facial area for a supportive and protective overall fit.

Reusable masks - The included 3 masks can be washed in warm water and used on daily basis.