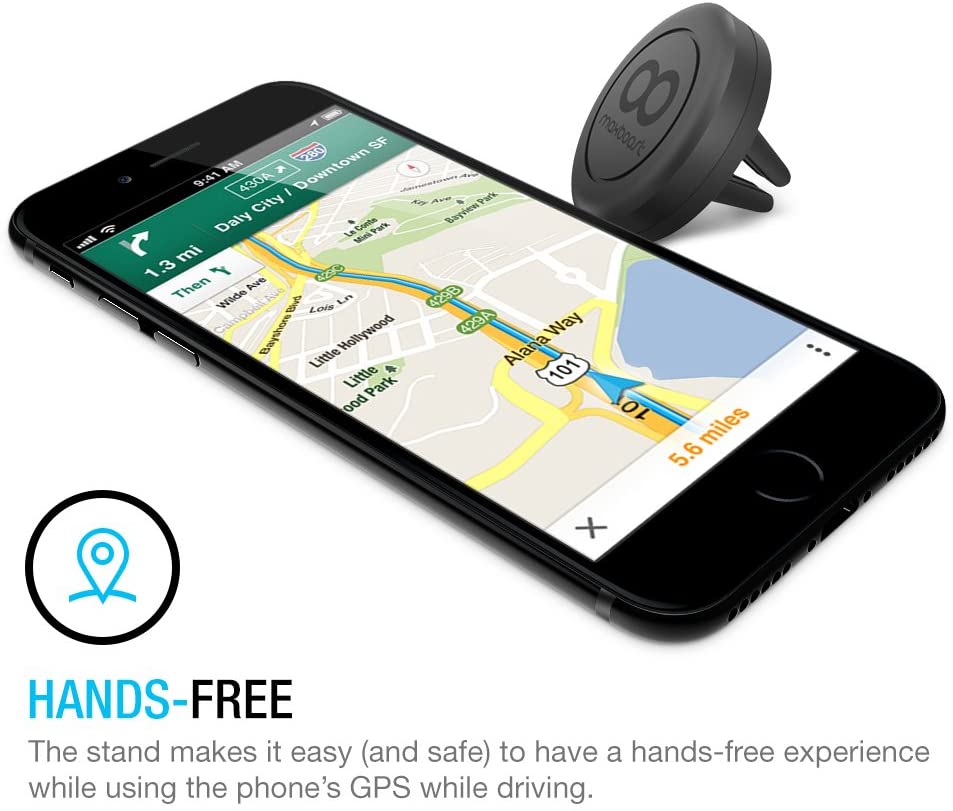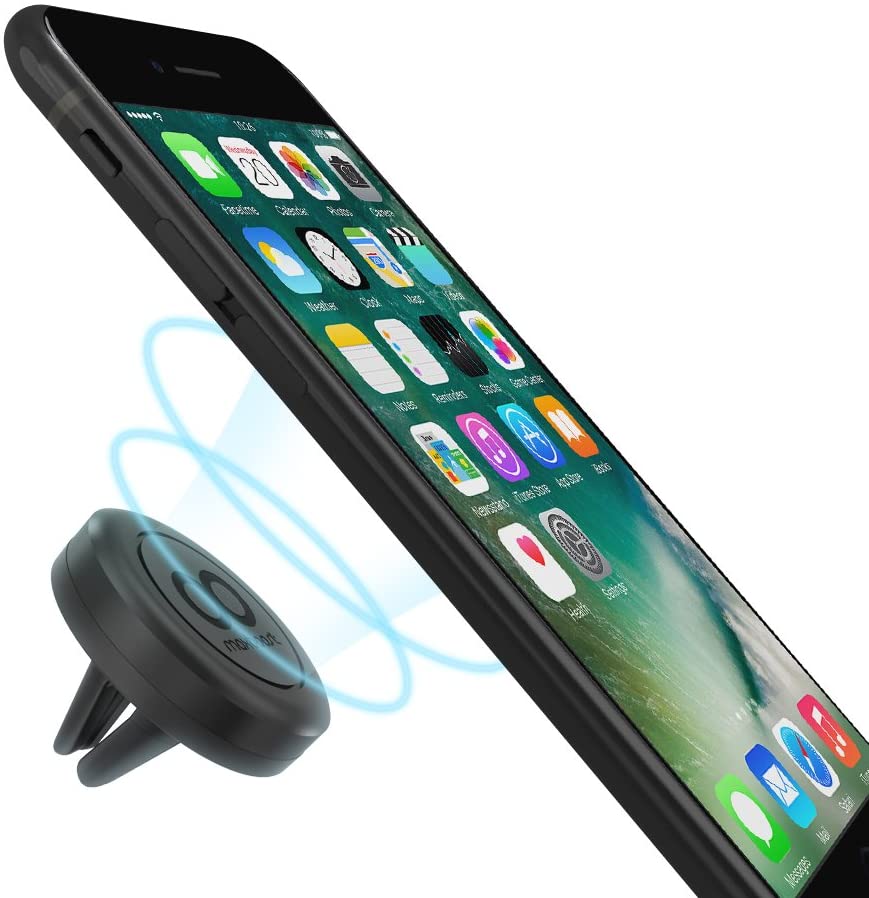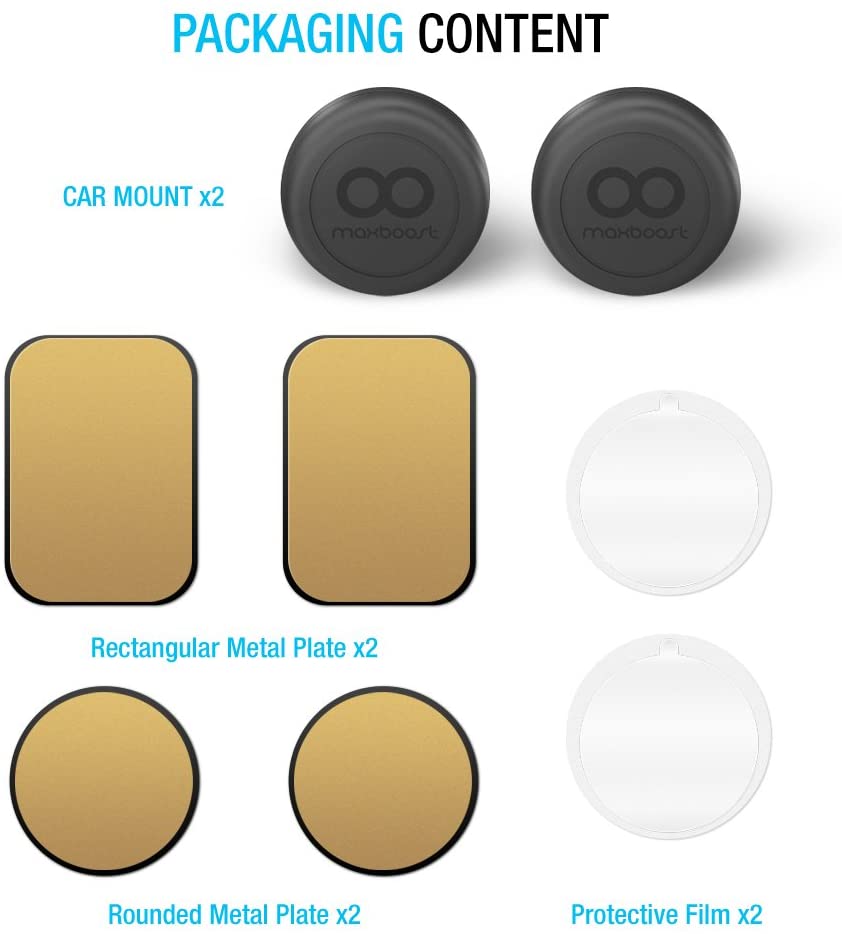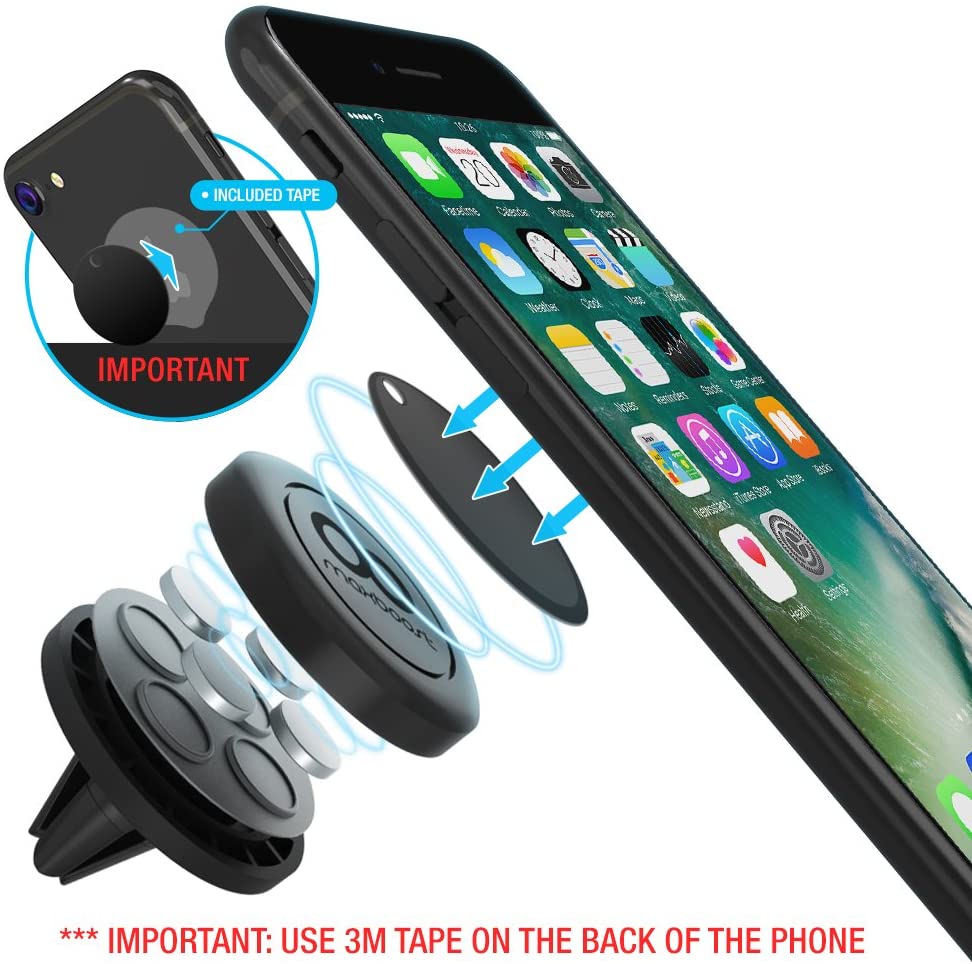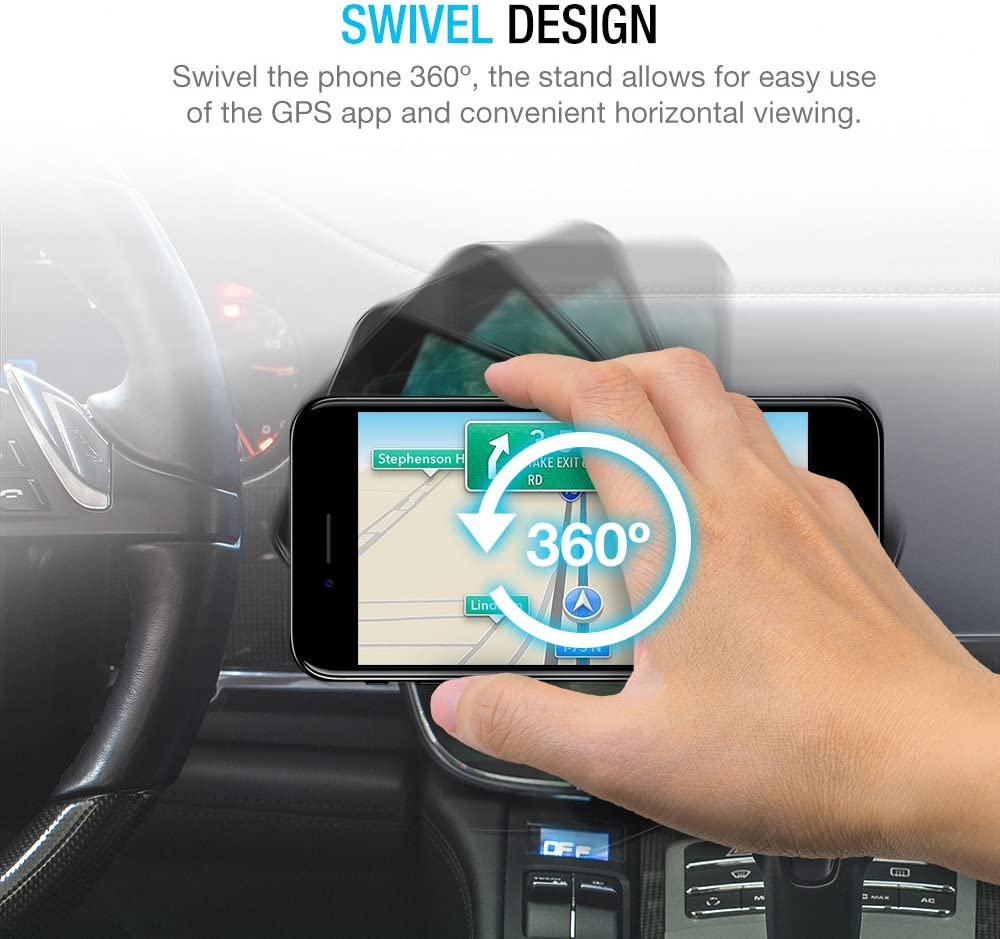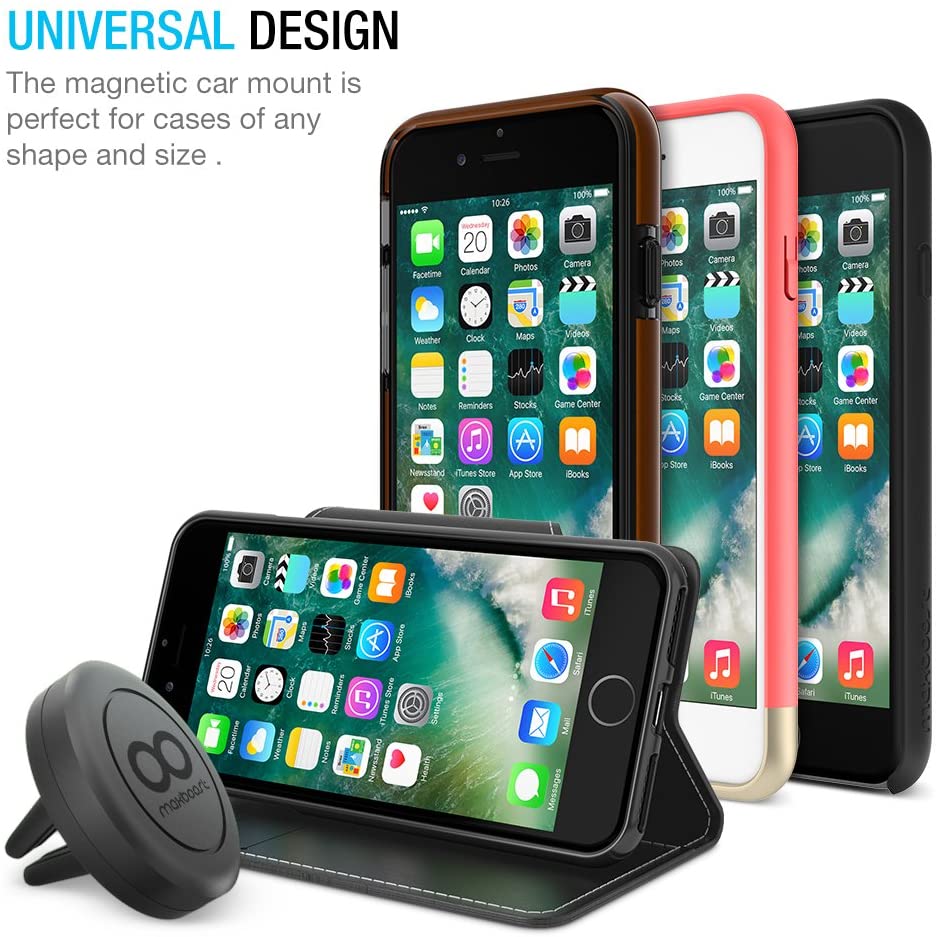 MAXBOOST CAR MOUNT, [2 PACK] UNIVERSAL AIR VENT MAGNETIC PHONE CAR MOUNTS HOLDER FOR IPHONE 11 PRO XS MAX XR X 8 7 PLUS 6, GALAXY S20 ULTRA S10 S10E 5G S9,LG,NOTE 10 /MINI TABLET(COMPATIBLE MOST CASE)
MAGNETIC MOUNT
Simple design slips right into the air vent and magnetically attaches your cell phone with the pre-installed metal plate on the back, or the any protective case. The universal magnetic car mount feature 4 powerful magnets built into the mount head ensure your phone stay securely when you are driving. (Thicker phone cases may interfere with magnetic adhesion)

OPTIMAL USAGE
For direct mounting of metal plates to phone, use the included protection film provided BEFORE placing the metal plate. Then, place the metal plate over the film to prevent any damage to the device by the adhesive tape.
COMPACT DESIGN
The reinforced dual-sized claw allow a perfect fit with almost any air vent. The rubberized exterior increase grip and keep your car's air vent scratch-free. Easy to remove, the iPhone car mount can easily be stored in a glove box during times of non-use.
NO HASSLE MOUNT
Magnetic design means, no cradles, brackets, clamps or gel and sticky residue. Eliminates the unsightly features of most car mounts. (NOTE: Metal plates will interfere with wireless charging capabilities. Remove the metal page before using a wireless charge) Compatible with all smartphones, iPhone, Galaxy, HTC, Xperia, Nokia, LG, Nexus, Pixel.
Versatile Viewing
Highly-flexible rotation provides infinite viewing angles. Position your phone at the perfect angle to enjoy a more relaxed and safer drive.