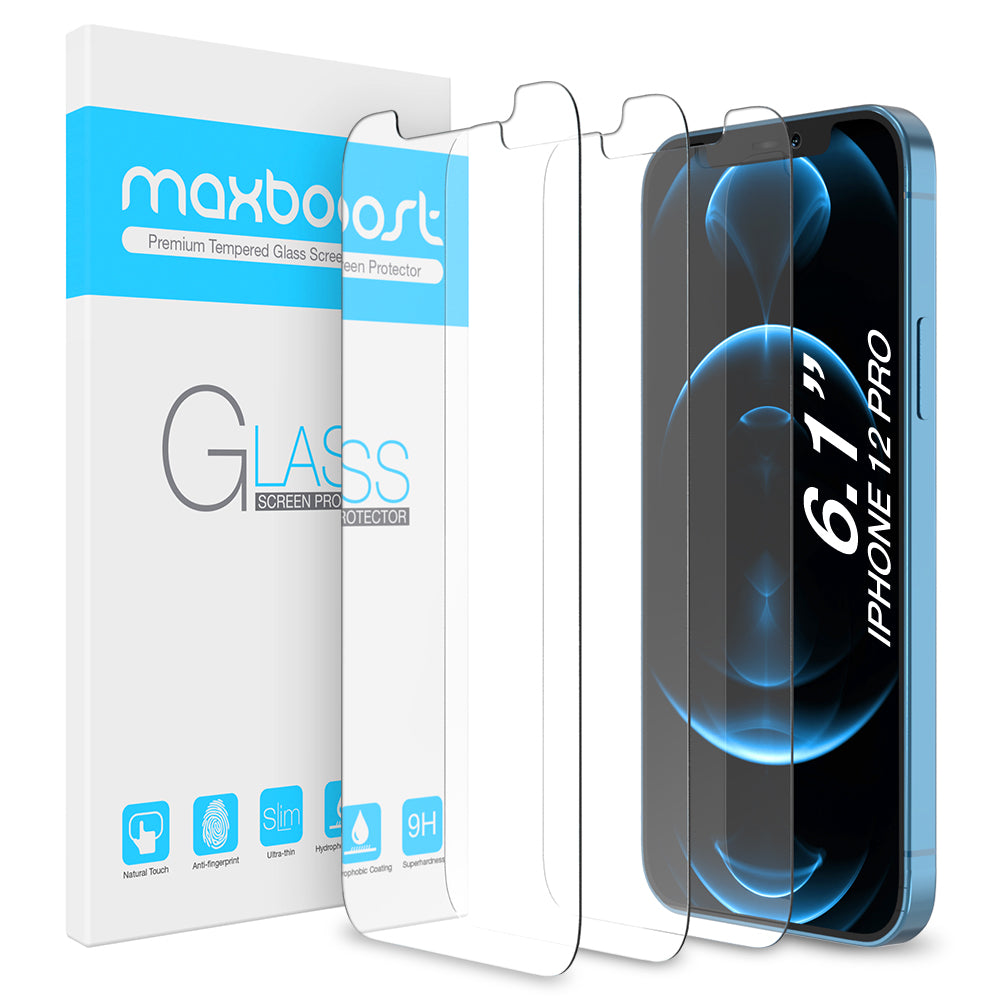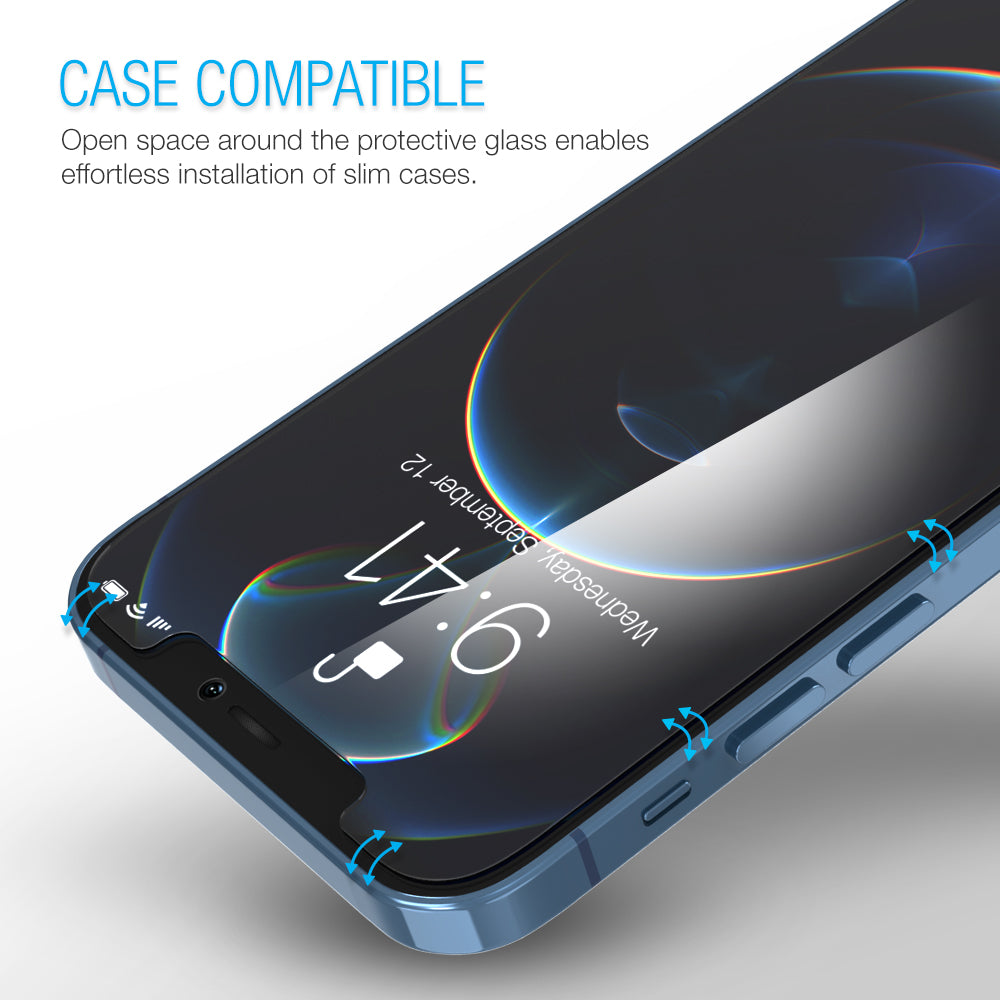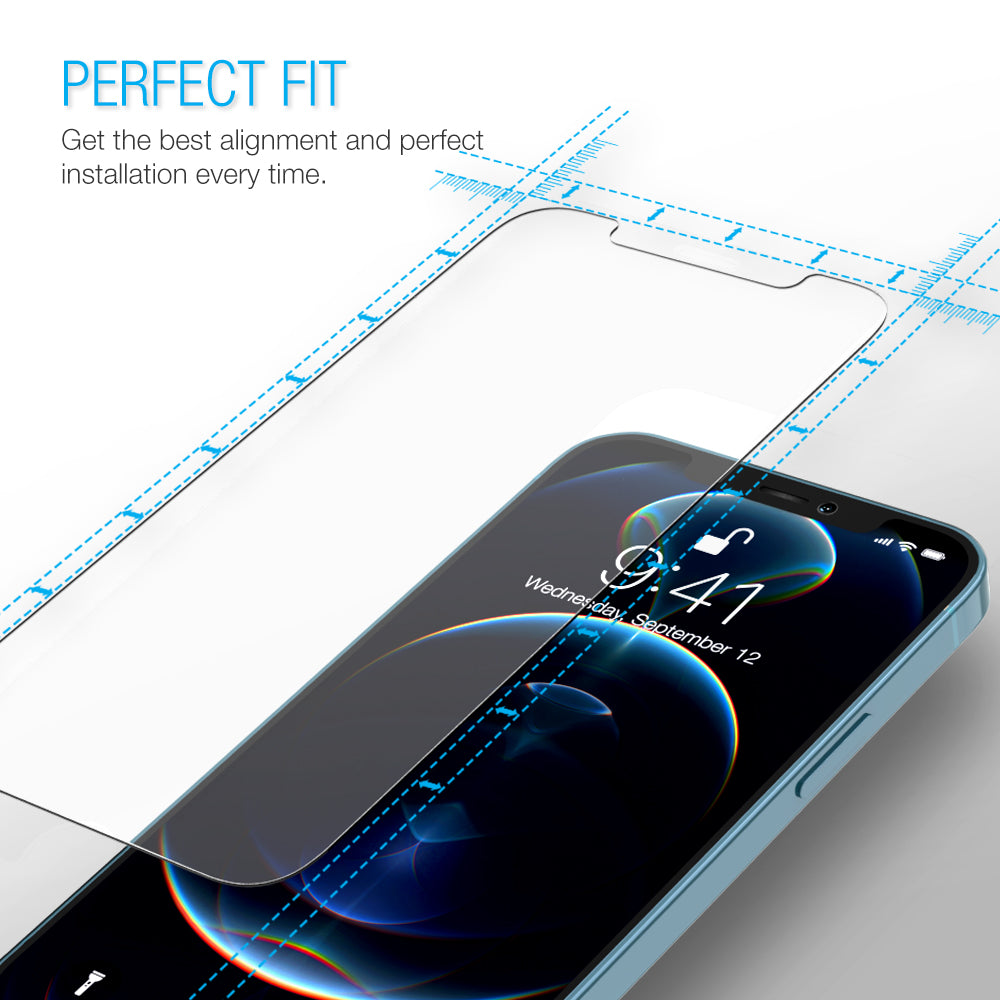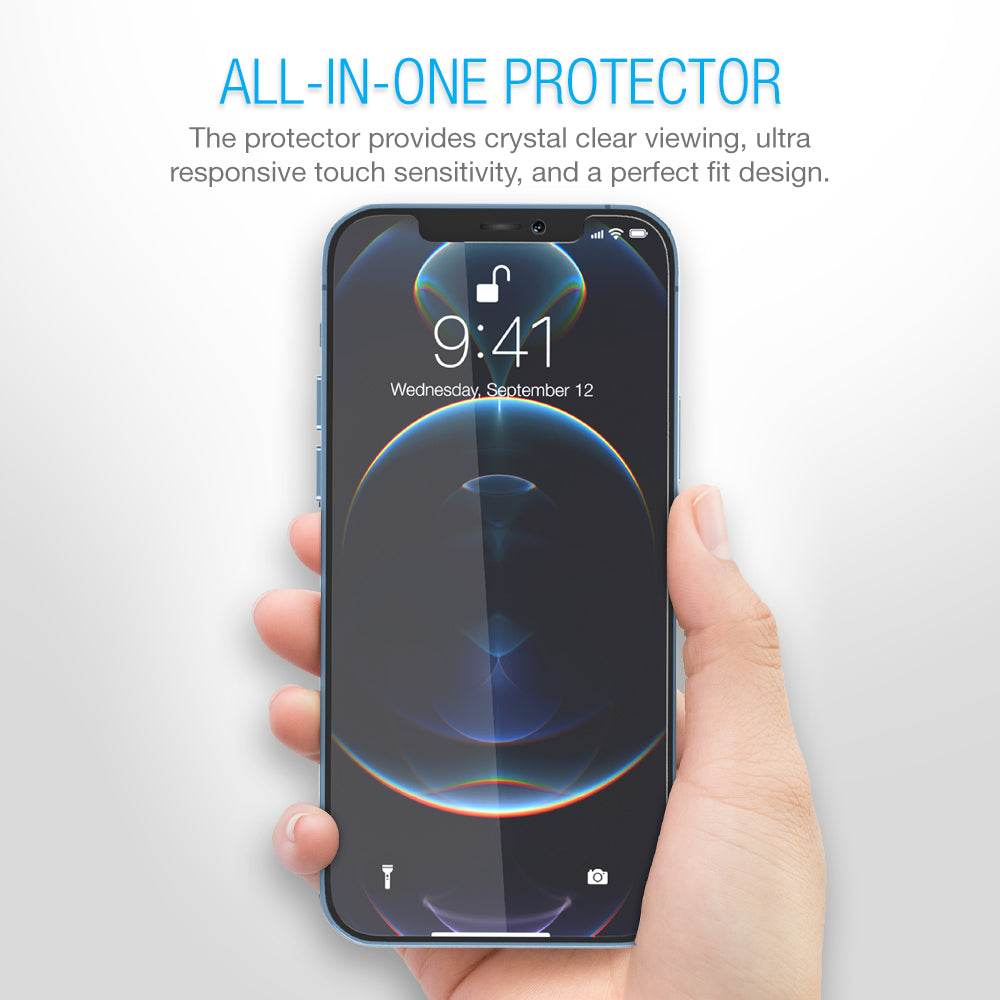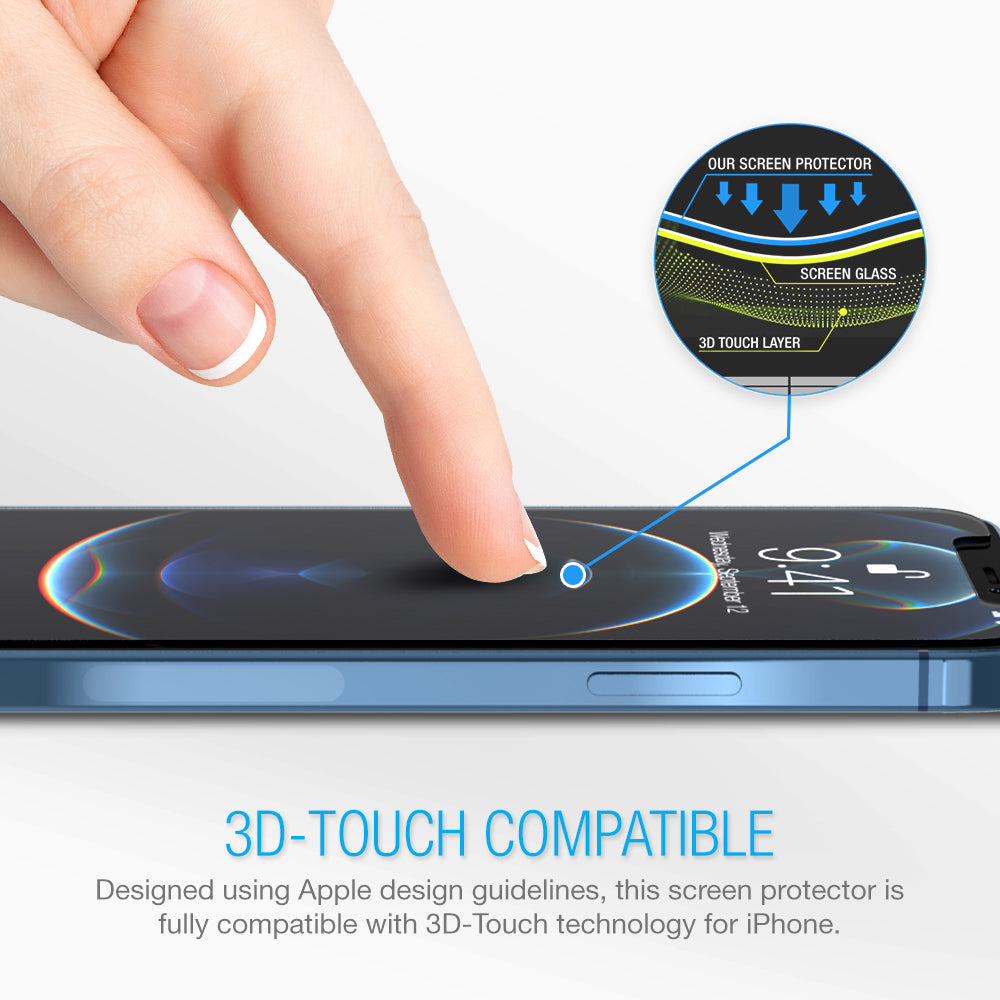 Maxboost 3 Pack Screen Protector Compatible for iPhone 12 / 12 Pro [6.1 inch] 9H Hardness (w/Alignment Case Tool Included)
UPC:
664918414436
Item-Model: MB000415
ASIN:
B08JX7VFTB
Tempered Glass Screen Protector (3pc) - Fully compatible only with iPhone 12 / 12 Pro 2020, 6.1 inch-display. (Note: This product was not designed for the iPhone 12 Pro Max or other model.)

Full-Screen Protection - Encapture the entire iPhone 12 Pro display with a fully supportive natural touch accuracy and responsiveness optimized with an ultra-thin and super-protective build. Fully supports full-screen protection and highly effective face id and front camera maximization.

Stains & Fingerprint-Resistant Coating - Help prevent annoying oil residue, sweat stains, fingerprints, or liquids on the face of the screen with powerful and effective oleophobic and hydrophobic coating. Enjoy a cleaner and clearer screen, always.

Easy Installation Kit - A fun, fast, and easy installation kit with a full-screen dust-absorber sticker and placement frame that can be installed in just two minutes or less! Plus, an online video resource tutorial on how-to-install. Simply follow the link found in the instruction manual.